Need a quick sewing project that doesn't hurt your brain? Got lots of awesome scrap fabric laying around, that you are hoarding hoping there is a project that will fit into that small, randomly cut piece of fabric? Having a bad hair day? Want to look glamorous almost instantly? Lover of the vintage look? What to start with a really easy drafting project?
Then make yourself a vintage inspired 50's pin up head scarf! This is fun and extremely easy project to do , you could loads of em in an afternoon. I wear mine all the time and i promise you will be to!
Grab some paper and pencil and lets get drafting....
To start with draft a 32'' length x 4'' wide rectangle type shape. I have found these measurements to be spot on, but you can make it longer or shorter depending on you own personal taste.
I just drew the pointed end triangle shape freehand. Add a 1.5 cm seam allowance around the entire head scarf.
Cut out 2 pieces of whatever fabric is laying around, i recommend florals, gingham, bold bright colors or a reversible headscarf with 2 different types of bold fabric.
Right sides together stitch pieces together, leaving open about an inch or so sized gap.
Trim your seams and turn the headscarf right side out. Press.
Top stitch right around the head scarf edge, enclosing the gap, Ta da!
You got yourself a darn pretty headscarf!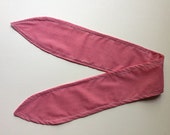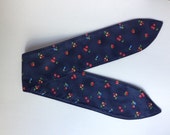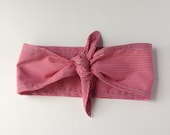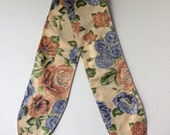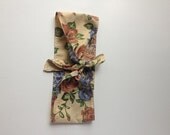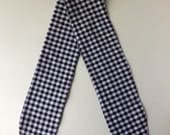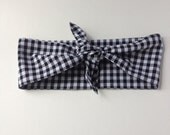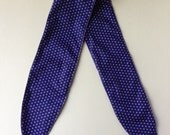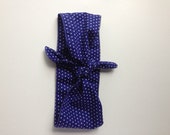 I may have made quite a few...
There are a million ways to wear this headscarf, so get creative! But the best one is, it totally matches the Billie Jean dress!
I will also have new updates for you on the Billie Jean printing and also some exciting sew along info coming up in the next couple of days so get cracking on making some 50's headscarves to wear with you new Billie Jean! It is arriving soon i promise!
Abby
x