Pretty tree out the front of our house
It is Autumn in Melbourne at the moment, the light is beautiful, the leaves are changing and it feels so cosy and a certain kind reflective mood has set up camp in my mind... but it is also FREEZING!
So i have been thinking that i need a new winter coat, nice and cosy, and totally glamourous!
Whilst i have been extremely busy with getting Billie Jean finalised and ready for print, and i have just finished making a friends amazing wedding dress ( photos to come!!!! ), I have been amusing myself in random spare moments with gathering inspiration for my new winter coat.... I will most probably be drafting my own pattern ,that way i can piece together ideas that i like. I wont be buying a commercial pattern, as i am yet to find THE perfect pattern! I am more inspired by the 40s and 50s style coats and their fit. Even back then, coats were made to flatter the female figure not cover us up, like most of the modern designs do.... like a sack o' taters...
So here are some really amazing vintage style coats that have my brain ticking over with excitement and ideas, enjoy!
The fit of this coat at the waist, and the way it accentuates the hips... amazing!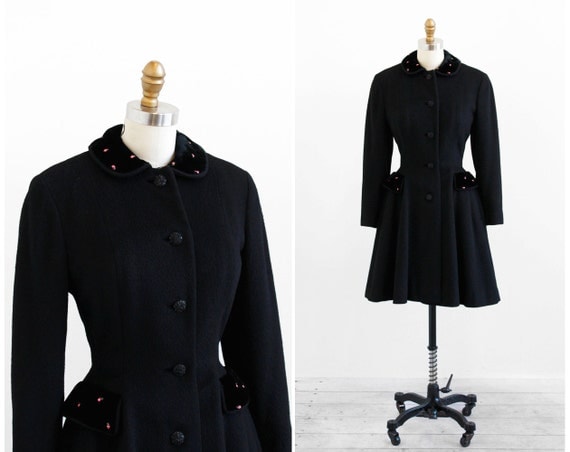 ETSY
Love this cropped jacket, it would look great with both dress versions of Billie Jean.
ETSY
Ok not so fitted, but this is simple and amazing because its reversible! This suits me totally, i am always spilling stuff down my front with this coat i could just flip it and go.....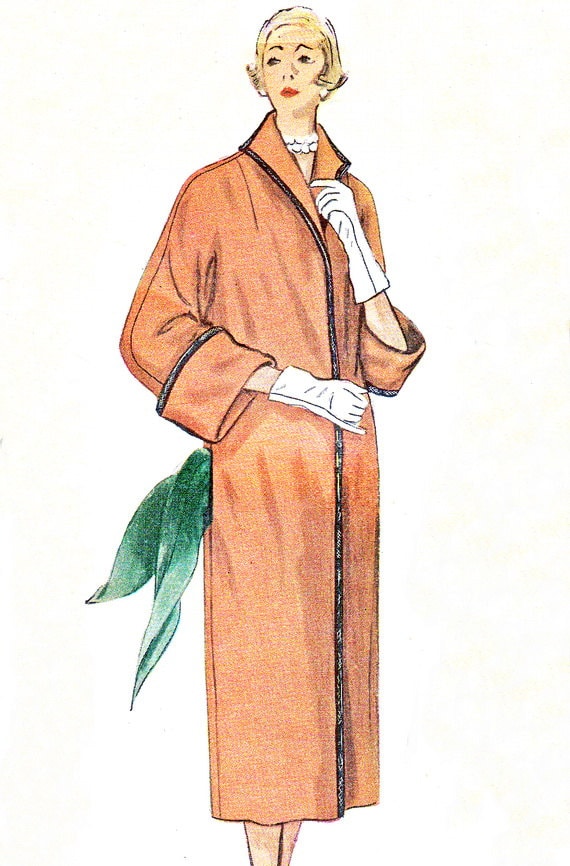 ETSY
Love this length and style, casual yet classy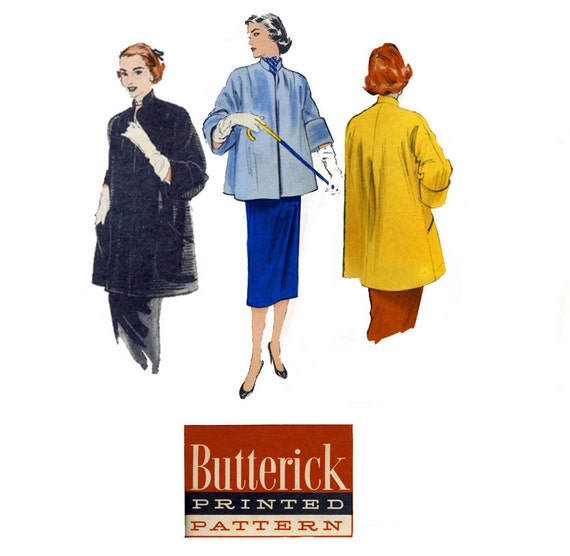 ETSY
This is amazing, that side pocket feature is stunning, yet practical!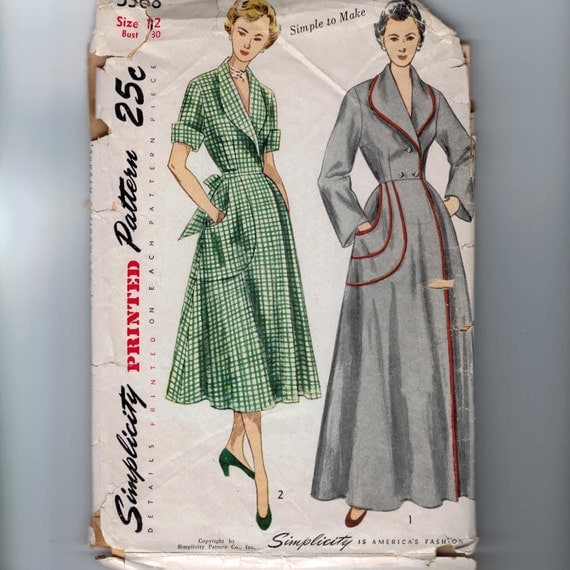 ETSY
Another beautiful design, so the full skirt of the coat is so flattering, and the cinched waist.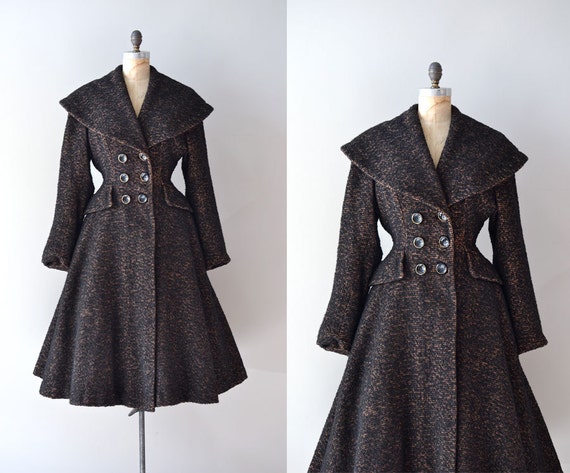 ETSY
1940's coat, the even longer length is flattering, the back skirt of the coat sits perfectly, and again so figure hugging and flattering.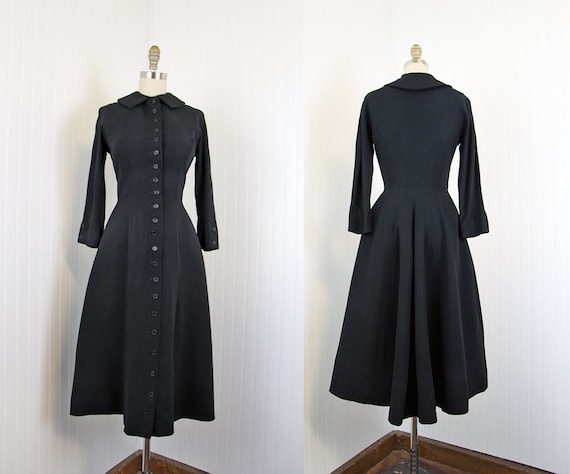 ETSY
Dont blast me or hate me, but i would love to have a fur coat, love the colour of this one.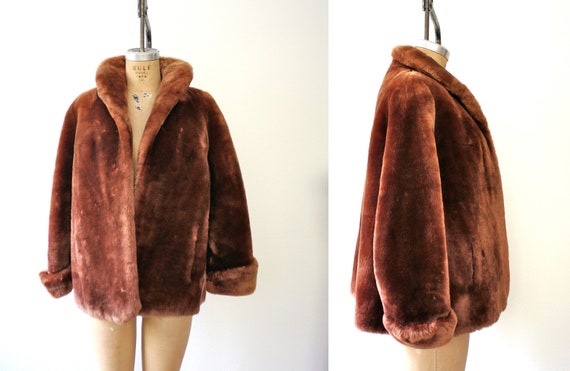 ETSY
Look at this floor length housecoat... i would feel so glamorous in this vacuming and washing the dishes!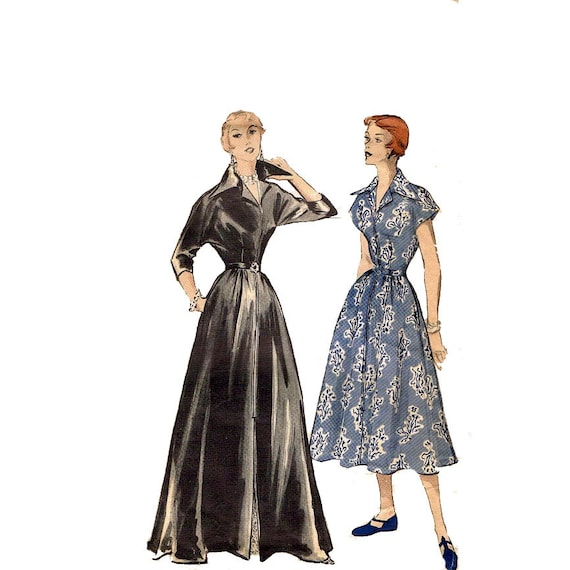 ETSY
Look at this amazing herringbone coat with chevron stripe, i need some of this fabric...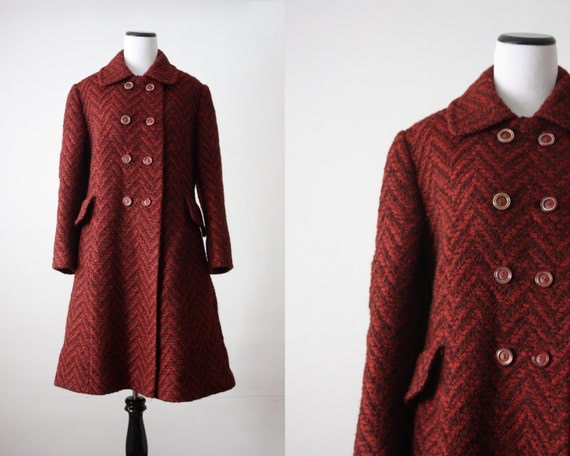 ETSY
This is only what i have found on ETSY, i am not even going to go into what i have pinned on PINTEREST ..... I am definately heading down the road of a fitted waist and full skirted coat.
All this inspiration is heaps exciting, but with more pattern designs currently in production, and a million other ideas floating around in my head, i may just be heading down to the shops and buying a new winter coat straight off the rack....Maybe a next winter project??!!!
Have you ever made a coat for yourself? What sewing ideas have you long been planning?